New Vlog Setup
2017-12-17 05:36:29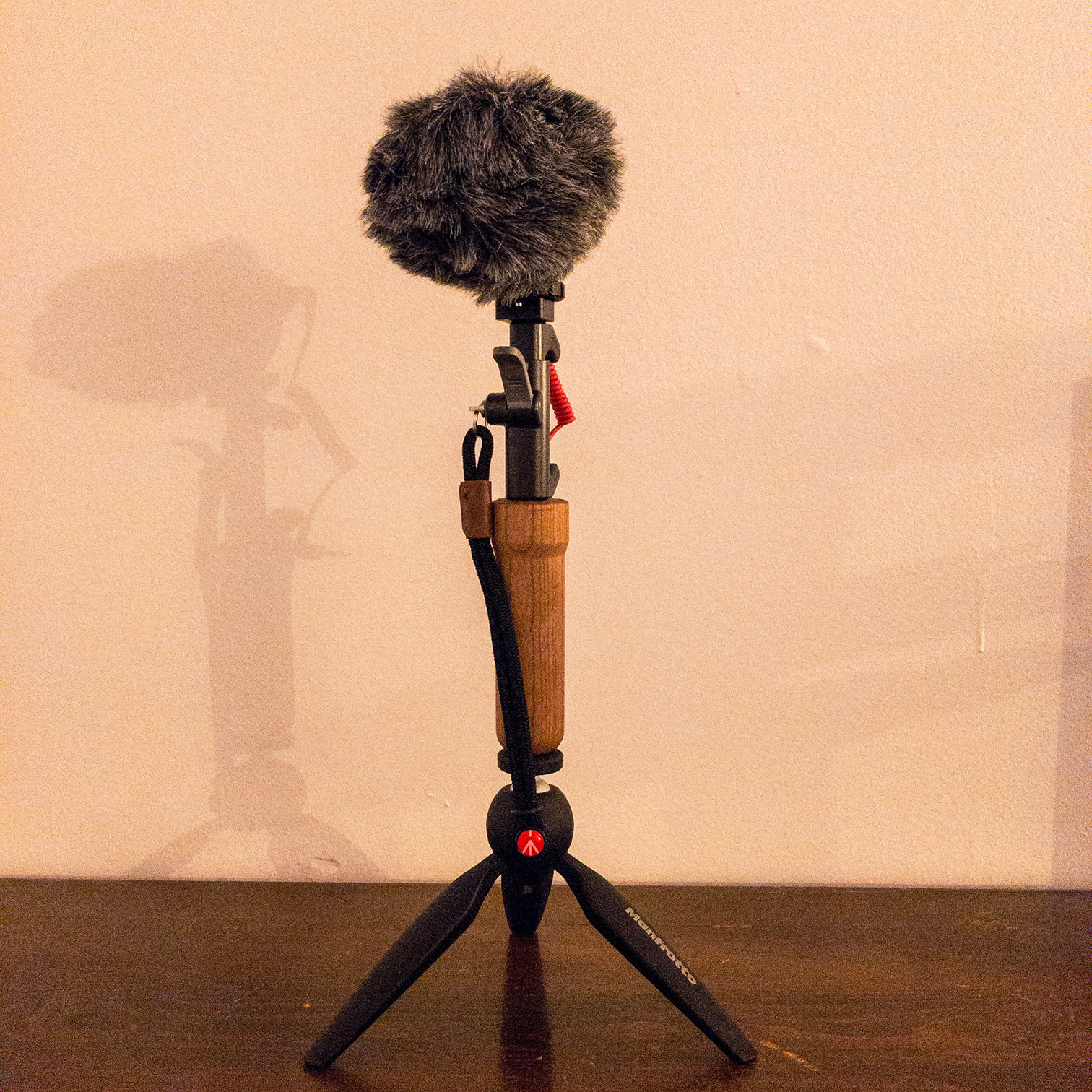 I wrote a post about my new vlog setup with my Glif from Studio Neat and a post about my Rode VideoMicro. I included pictures of the Glif with either the included wooden handle or my Manfrotto PIXI. I've since decided to change it up a bit.
I like both of these attachments. The wooden handle looks so nice. I like how it feels and functions. The PIXI looks pretty good and does what it's supposed to do. On one hand, I wish I could stand up my phone while using the wooden handle like I can with my PIXI or my Gorillapod. On the other, I wish the PIXI looked as good as the wooden handle. To top it off, my least favorite part about them is that I had to switch between them. With this new setup, I no longer have to sacrifice; I get all the looks and almost all the functionality I want.
The Inspiration
I was at work when I had this idea. One of my coworkers has a similar setup for his work phone, and I noticed his handle had a mount on the bottom of it. I thought to myself, "I wish my handle had a bottom mount." Then I realized, it did. I forgot that it had one because I attached the wrist strap to it, so in my head it was like it was completely part of the handle and wasn't detachable. I wondered if all of the mounts on the Glif and its handle were the same size. This idea would work only if that were the case. I detached the strap from the bottom and warily started to attach the PIXI to bottom mount of the handle. It worked! I then attached the wrist strap to the other mount on the Glif itself. I discovered my new favorite setup!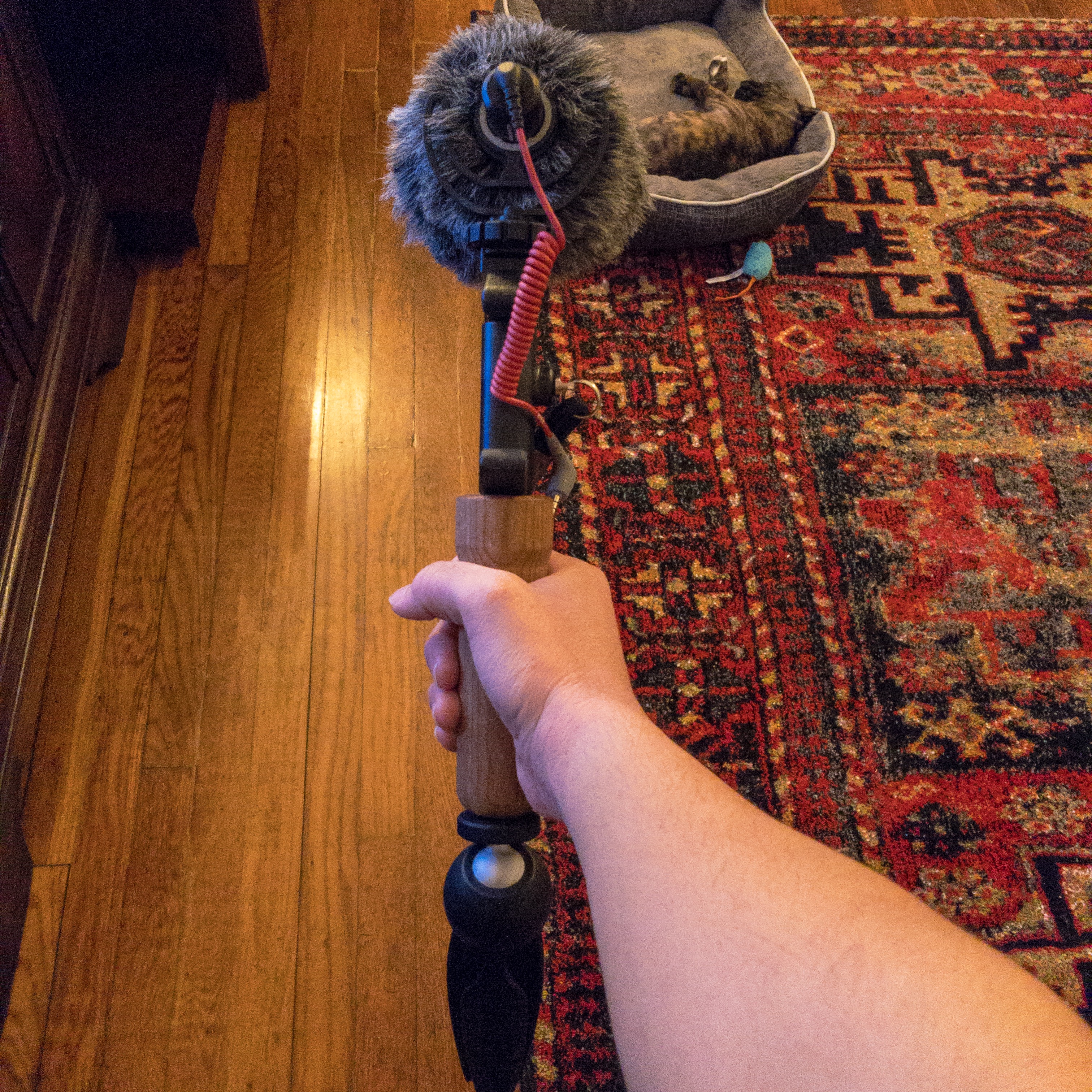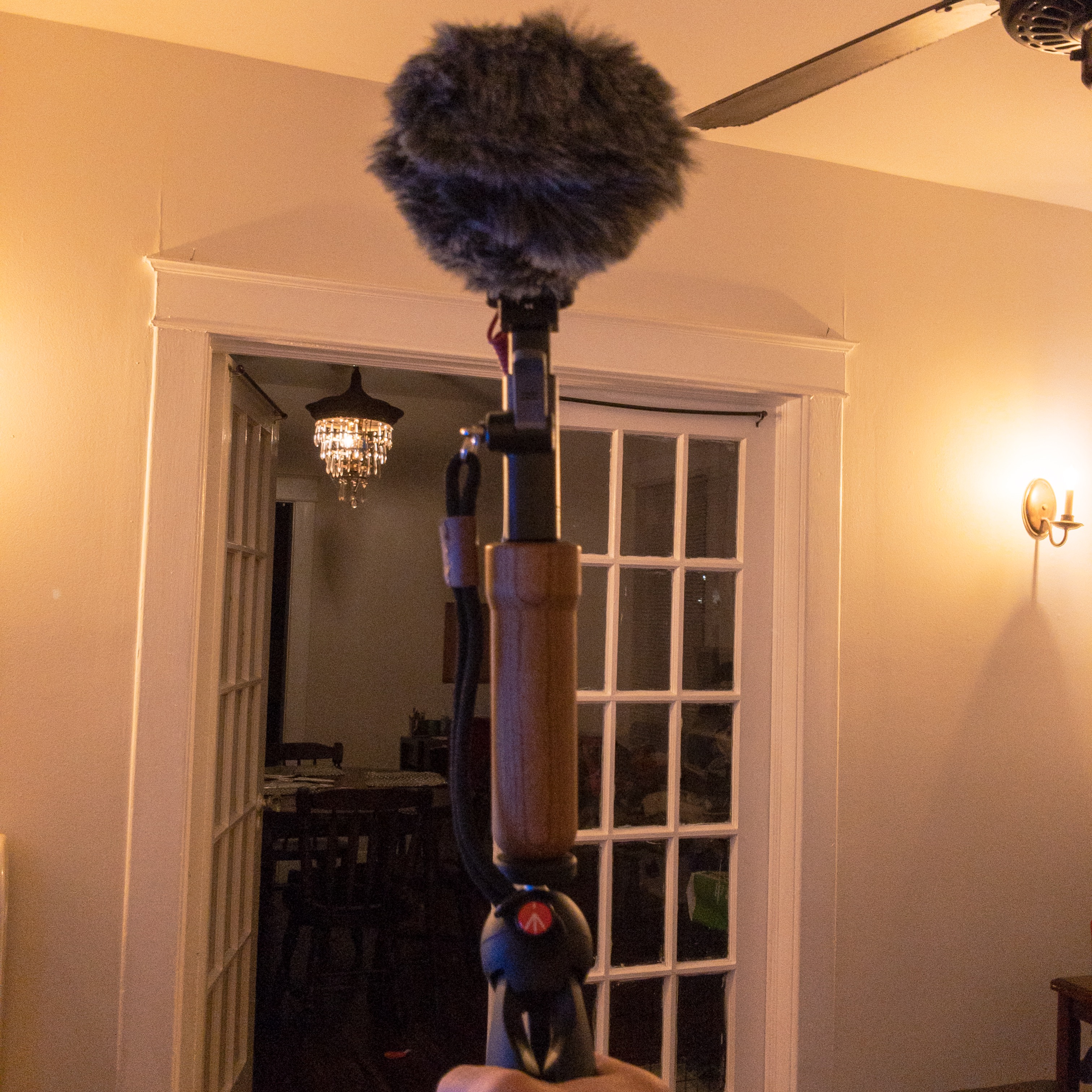 Gauging Actual Use
I was so excited about this! Now I wouldn't have to switch between accessories. This is all I've ever dreamed of! I started messing around with holding just the wooden handle. This is pretty much the same, there's just something more substantial than just a strap hanging off it now. It looked a little weird at first, but I quickly changed my mind. I think it looks awesome now. Then I started changing the angle on the PIXI and holding the setup using that. I figured out that I don't have to hold it up as high because of the added height from the wooden handle. I like that a lot (less strain on the muscles). Since I record with my phone in landscape, the lens isn't in the middle of the handle like a regular camera's would be. Adding the angling capability of the PIXI really helps in these situations. I can now angle the setup so that the lens in centered no matter which hand I'm holding it in.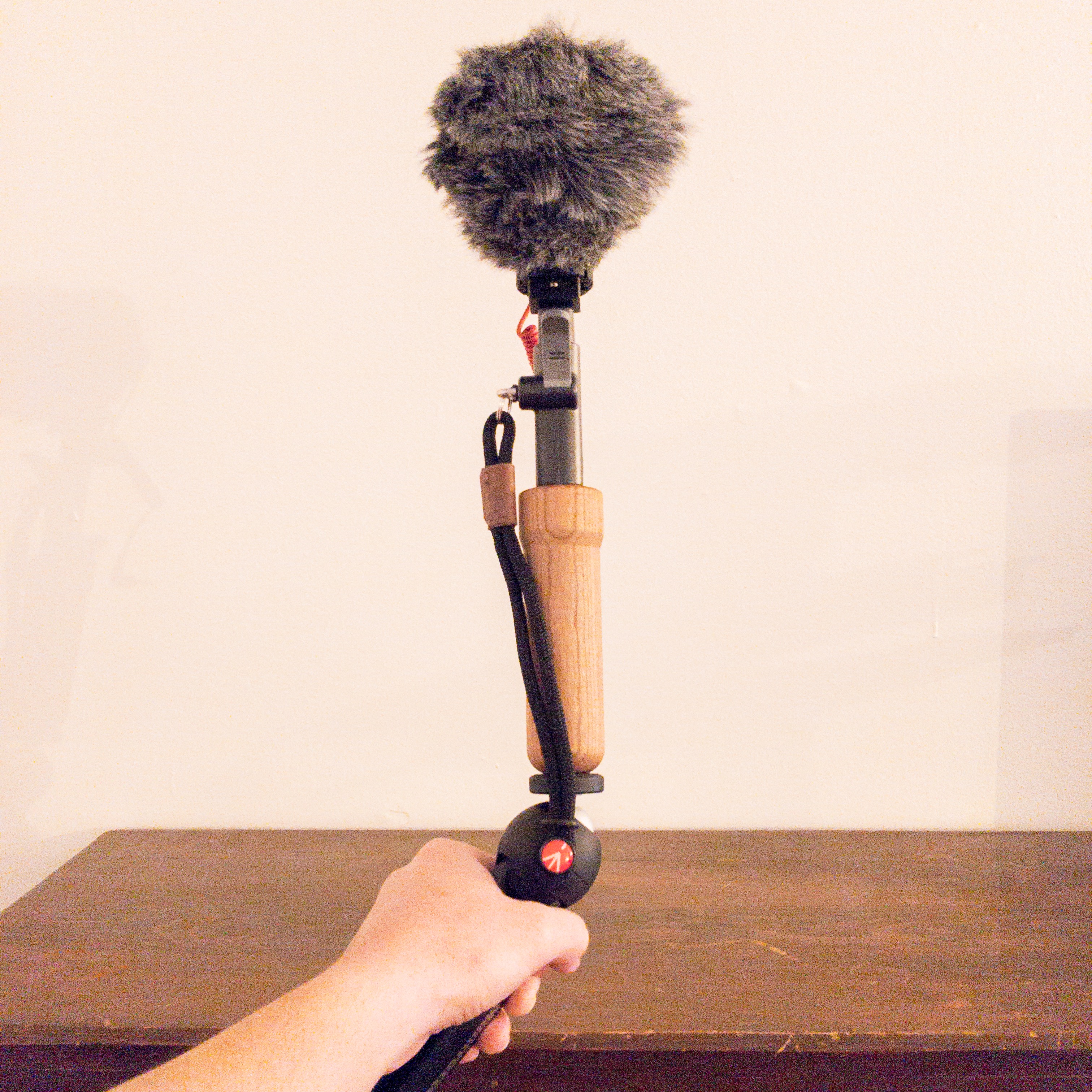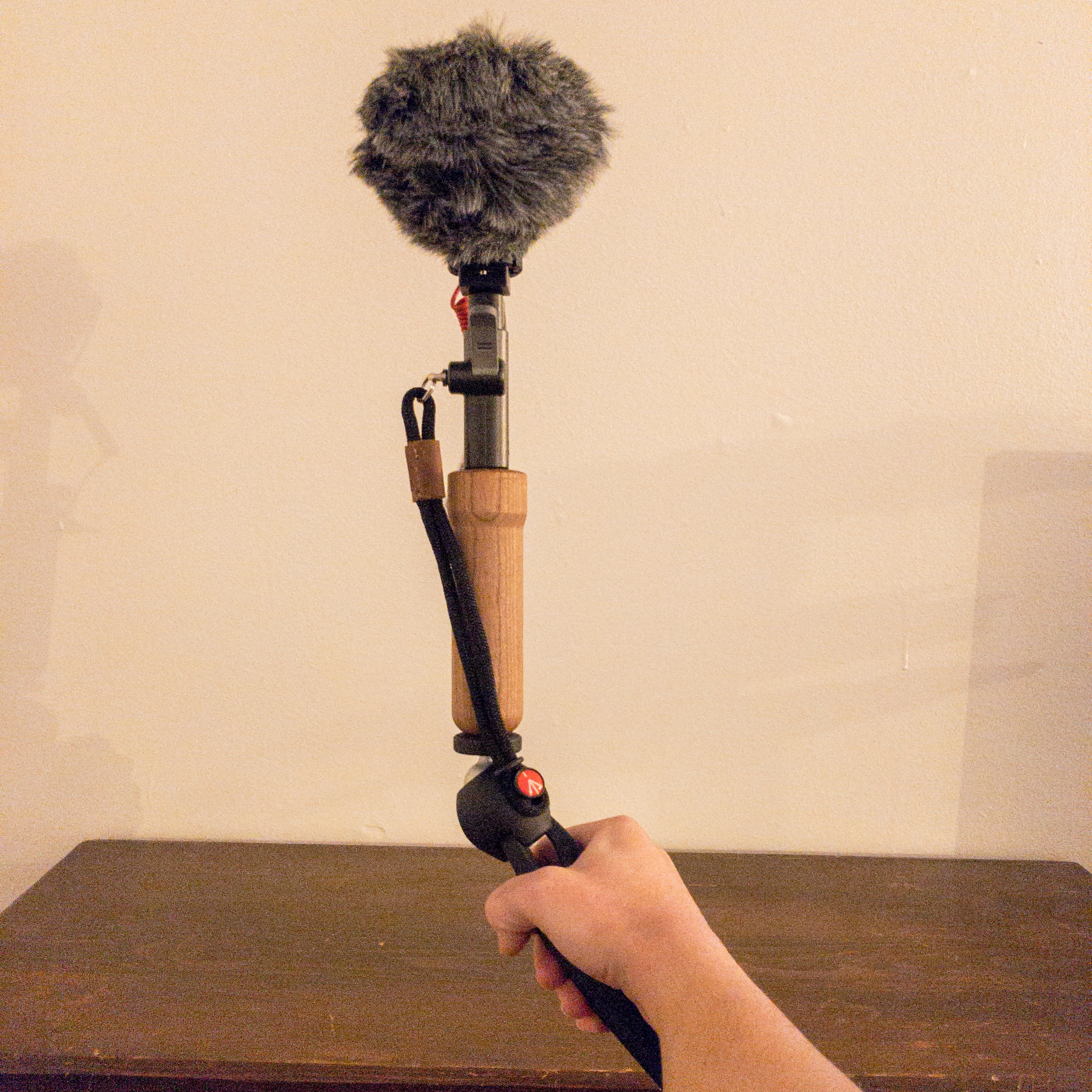 I can just hold my arm straight out instead of needing to make sure the frame is centered by compensating with extra arm bends. The PIXI also doubles as an informal counter weight whenever I hold the setup by the wooden handle to help make my footage a tiny bit smoother.
I really like this setup. There's several advantages to it over previous ones and minimal disadvantages, really those only being how it looks and not being able to wrap around objects like the Gorillapod. I think I'll stick with this for a while. I hope I'll stick with this for a while.
Updated at: 2019-07-29 23:33:07
---
Read More From tech