Studio Neat Mark One
2023-08-18 20:52:45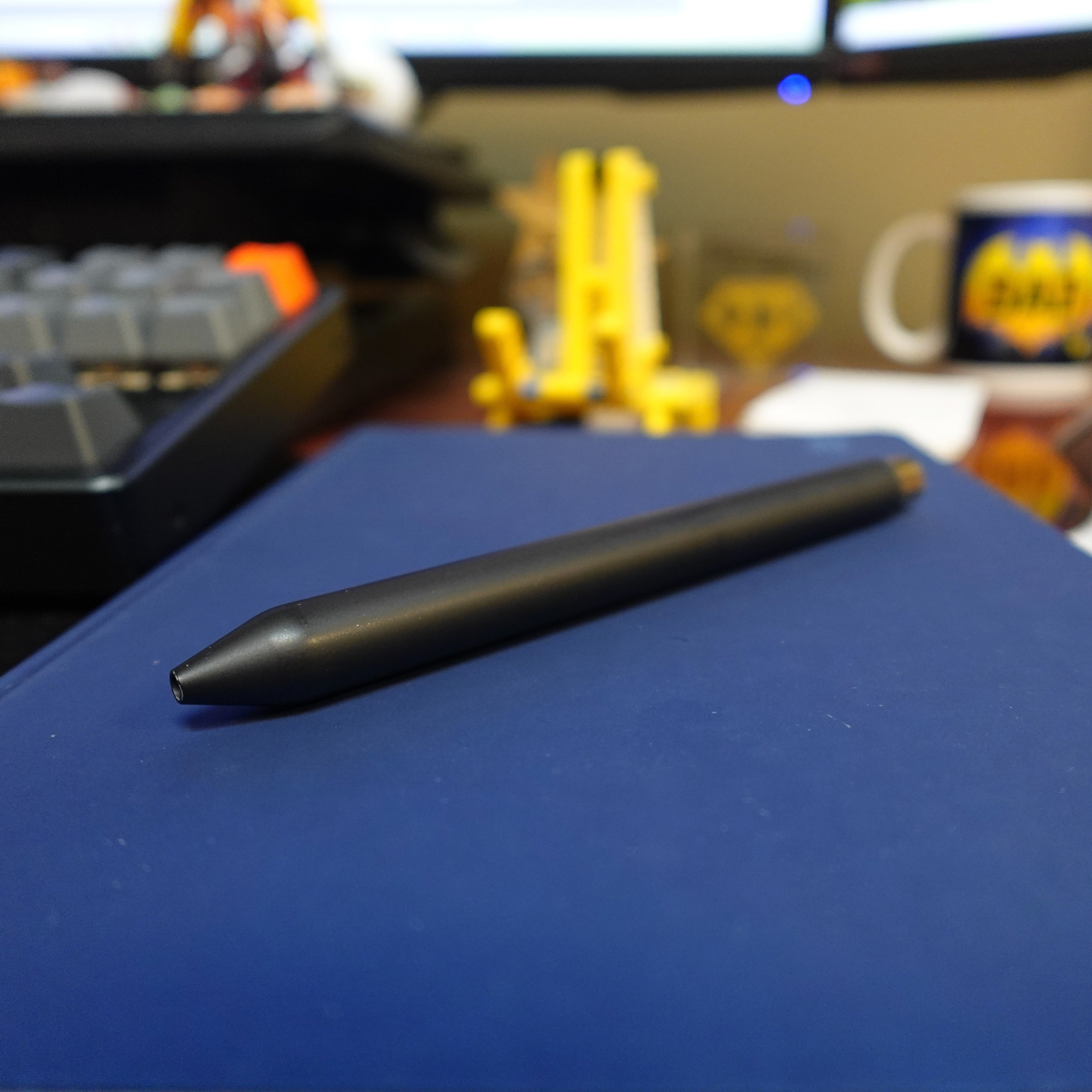 The Studio Neat Mark One is my favorite pen. Just like almost everything I write about, I wanted it for a while; but I couldn't justify buying it because of the price. Last year Sarah just said I should treat myself for Father's Day, and I did.
I love the design of this pen. Every pen that I see, I think to myself that mine looks totally different. That's the point. It's so clean. It's perfectly balanced in the center. The custom engineered knock is really satisfying and great to fidget with. The cerakote is holding up well, although some has faded due to my carrying it in my pocket. I now keep it in a little pouch in my backpack.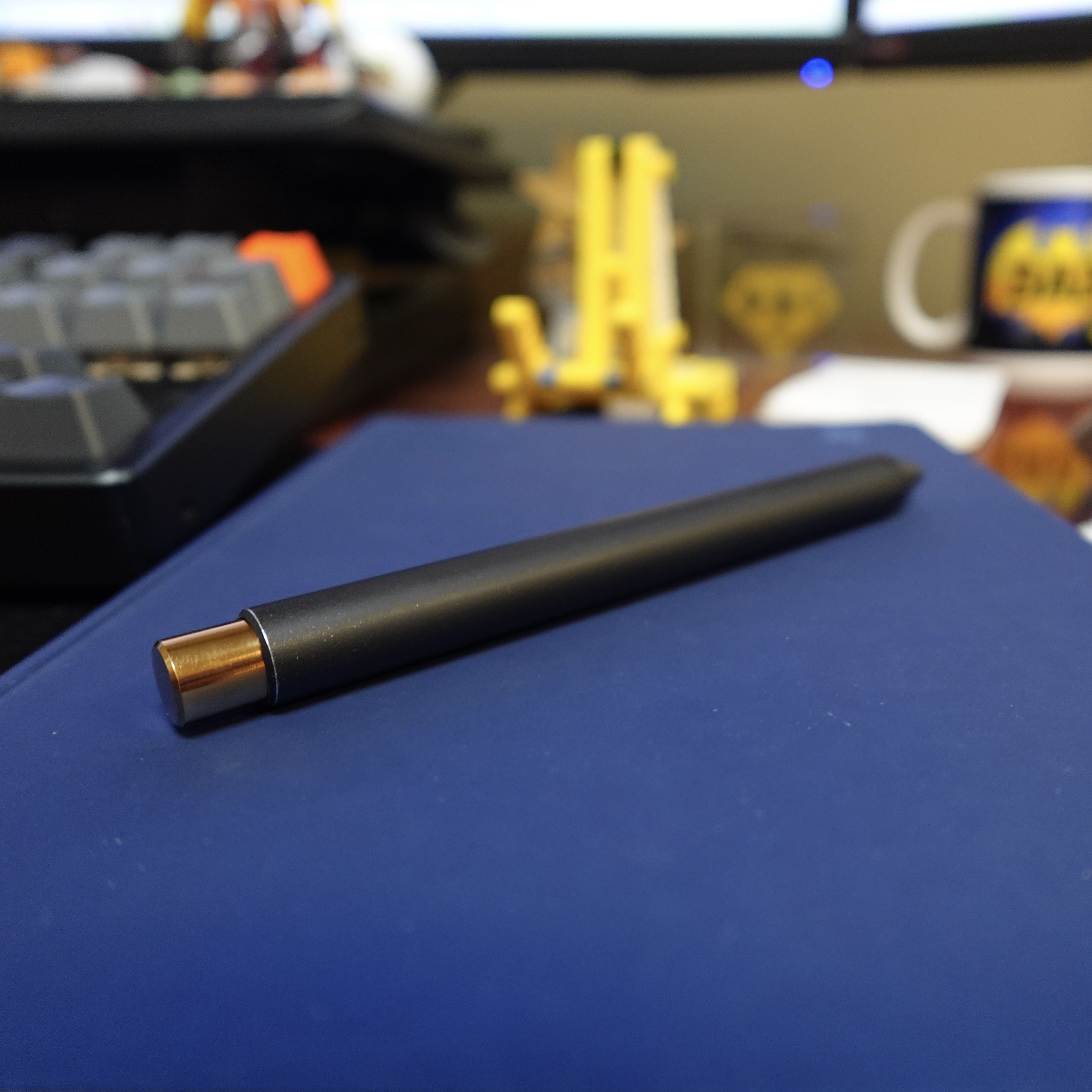 The cartridge that comes with it is great. It feels smooth but not as glide-y as a gel pen. You can really feel the paper while writing. I bought some replacements from Amazon, but I think they were old and dried out because they didn't last long at all. I'll be getting them straight from Studio Neat from now on. The refills I just got from them are exactly like when I first bought the pen.
I really love this pen. This is my being ridiculous, but I write more now that I have this pen. I look for situations to use it in because I enjoy it so much. 10 for 10 would reco-pen-d.
Updated at: 2023-08-18 20:54:56
---