Byte App Review
2020-01-30 10:43:20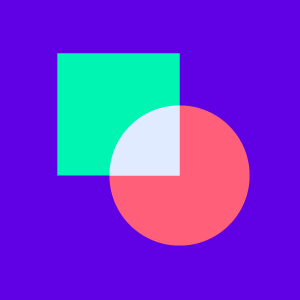 Byte officially launched last week. It's a social media app that focuses on user generated 6 second videos. It was founded by one of the founders of everyone's favorite app Vine. Vine was a great app where users also uploaded 6 second videos. Since videos were only 6 seconds, this encouraged a whole new type of creativity when making videos. Sadly it was mismanaged, and the app was shut down.
There's been other short video apps after Vine like Musica.ly and now TikTok, but they were/are no Vine. Vine was so funny and different. Back then I spent more time on Vine than on YouTube. That's really weird to think about, but the short videos were so easy to consume and get lost in. I refused to get in to Musica.ly on principle, and TikTok just has a vibe I almost despise. However, I heard about a "Vine 2" coming out last year; and I was so excited for it to launch. Now it's here, and I'm so glad the Vine sized hole in social media has been filled. There are so many similarities between Byte and Vine, but I really like that. For users like me that used to use Vine, I'm glad it's not a whole new app you need to learn. You're already familiar with it, so you can just focus on the content. For those who weren't here for the glory days, Byte is still a really good looking app that will attract brand new users.
Profile Page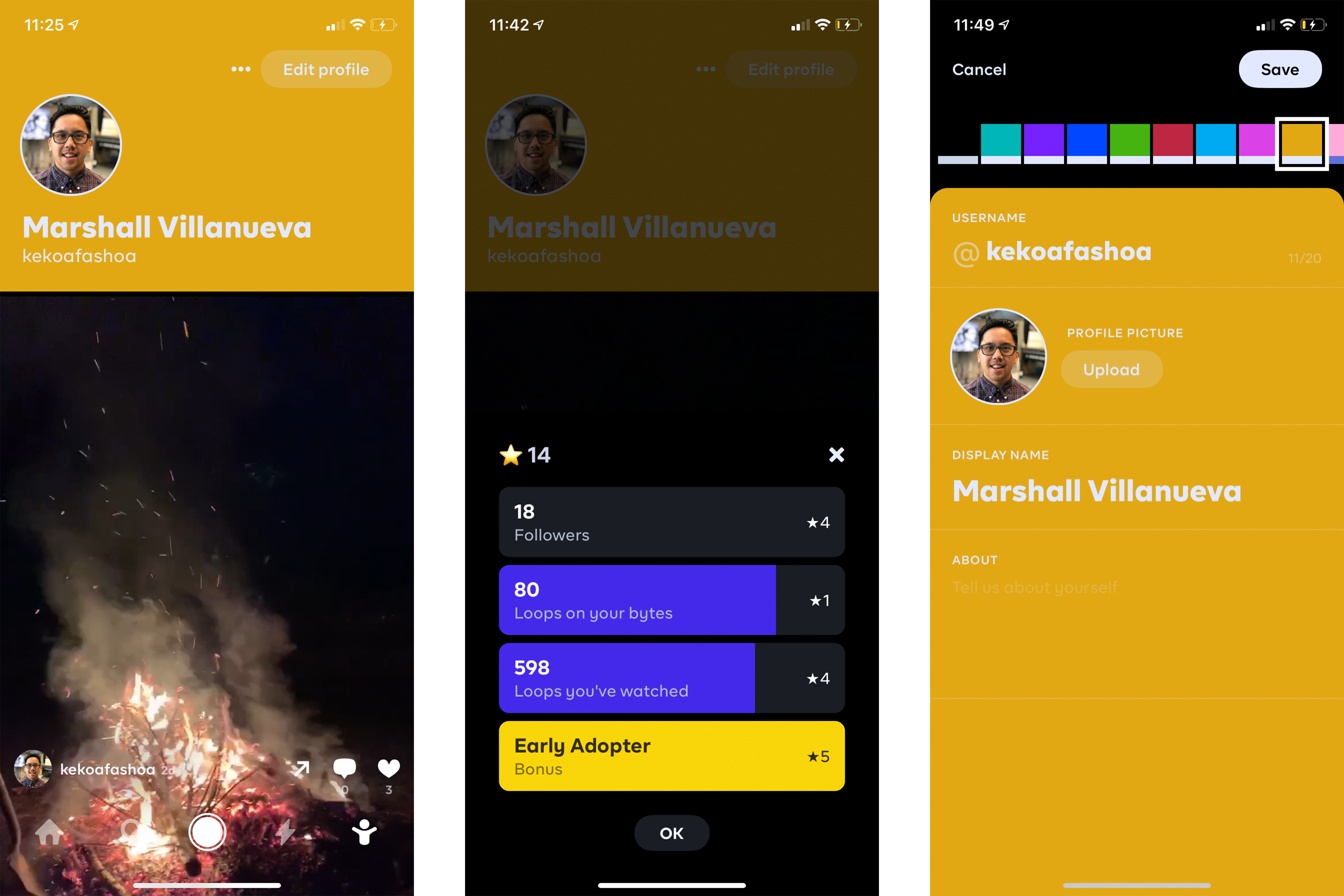 Your profile has a photo, a description, and your videos. You can choose between different color palettes to customize it. At the time of writing, unlike Vine, Byte doesn't show followers and following counts (for the time being). I like that because it doesn't make it about people comparing themselves to each other. The creators of Byte are just trying to make it about the content.
Settings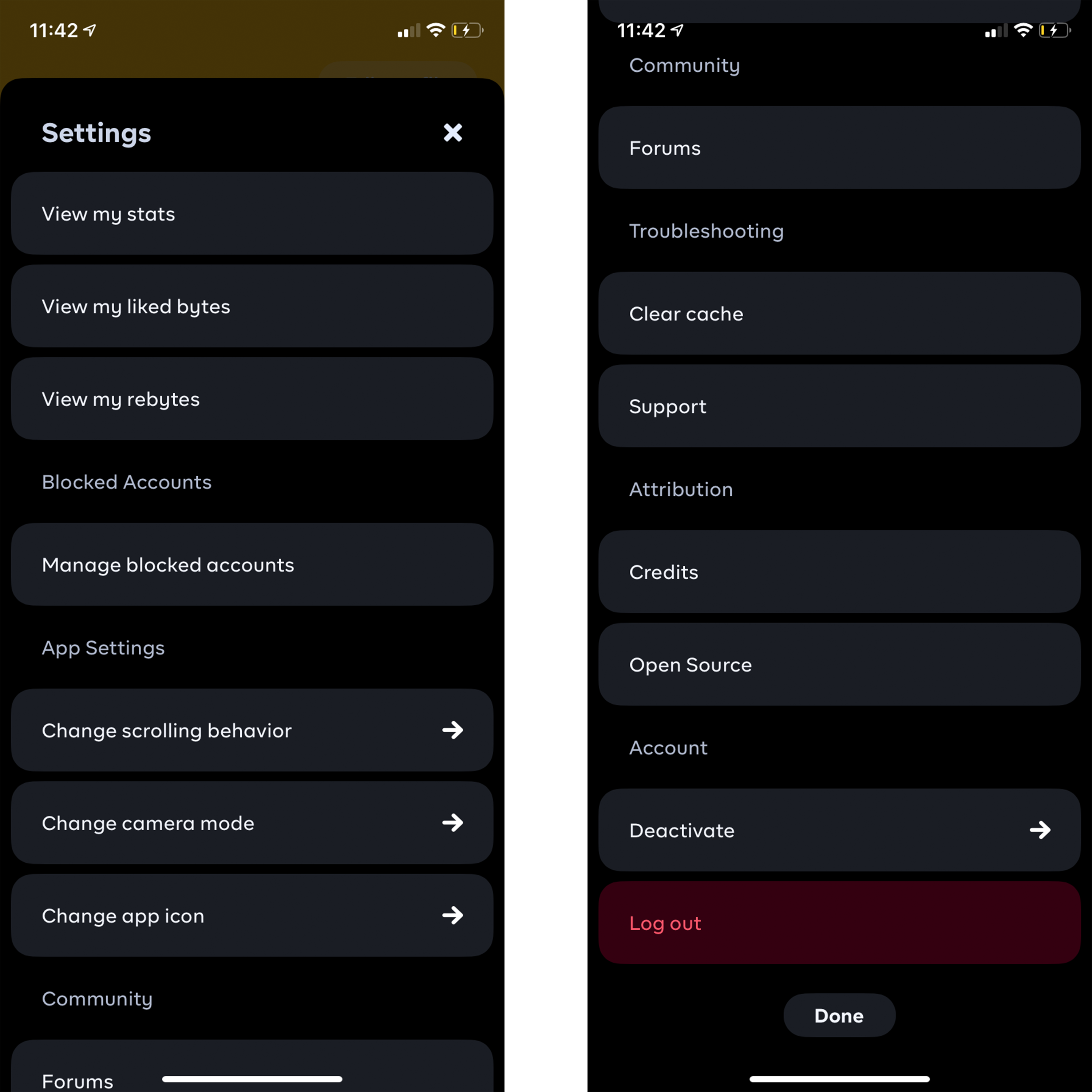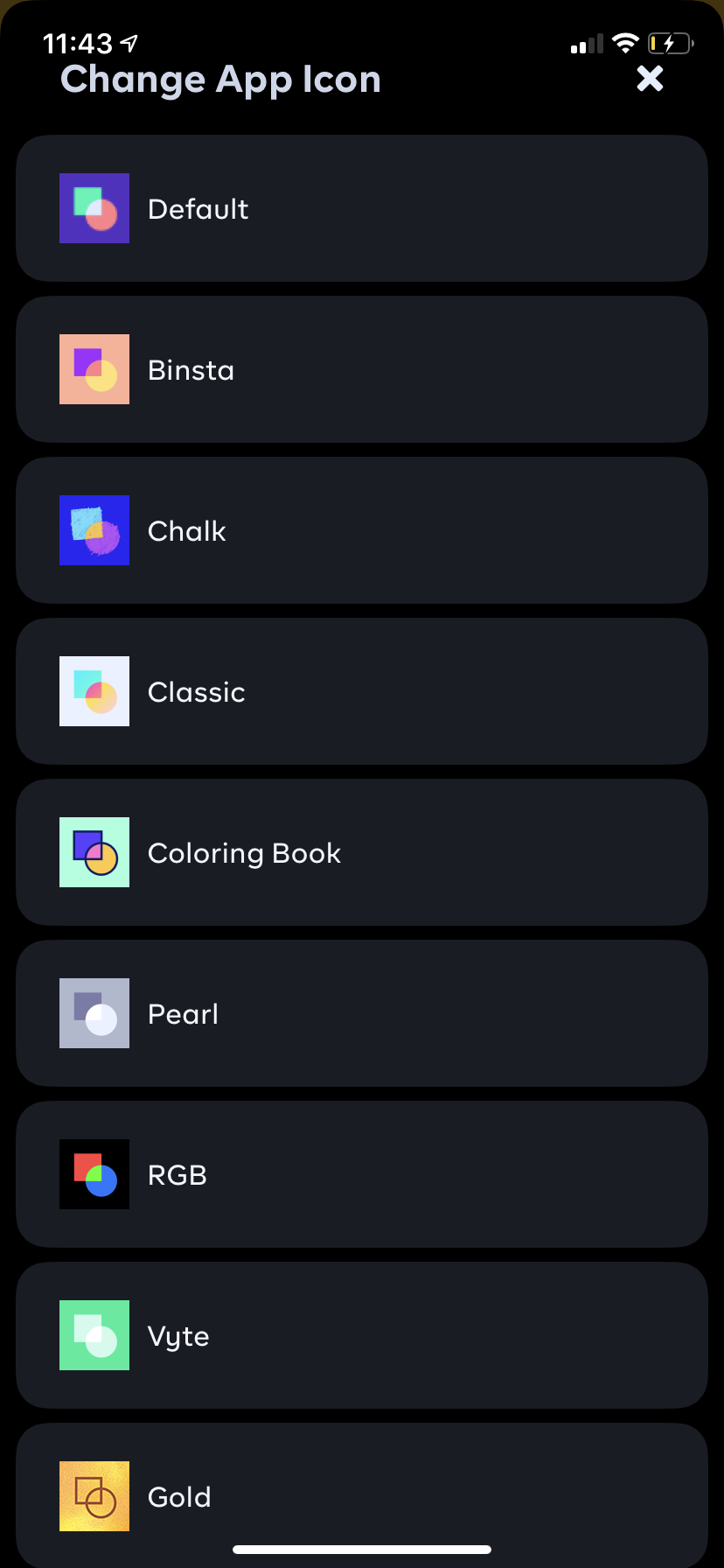 Here you'll find what you're able to configure in the app along with a lot of extras. You can view all yours stats and your own interactions in Settings. You can also change the app icon–I love when apps enable you to do this. They even have one that's the same color as the old Vine icon.
Discovery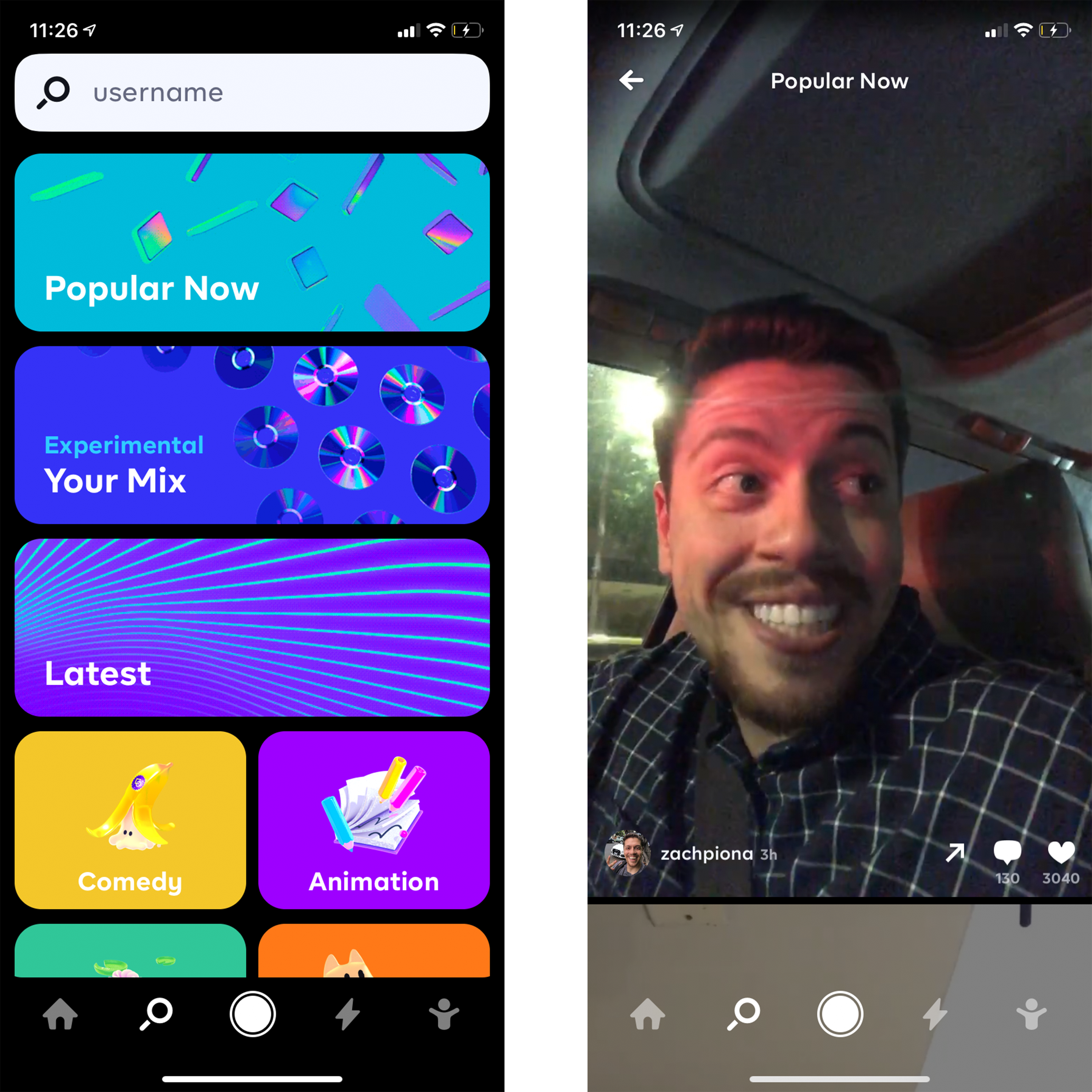 There is a discovery page just like on Vine. It legit looks pretty much like the old page. There's different categories designated by fun buttons. Currently you can only search by username, but I'm assuming that will change.
Activity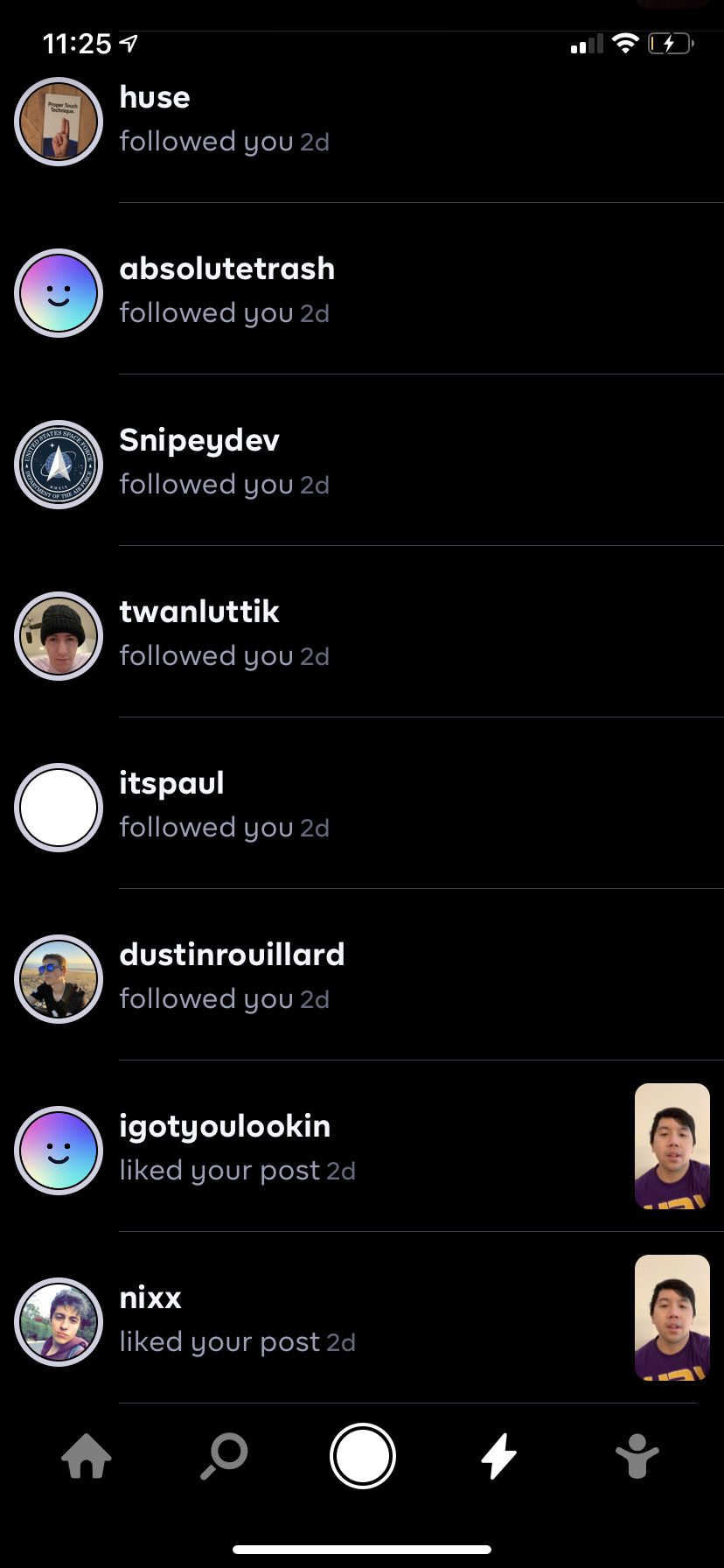 This is your notification page where you can see likes, comments, rebytes, and followers.
Camera
The camera has the same stop-motion functionality everyone is used to. You just hold down the camera button for however long you want to, then you let go and repeat until you're satisfied with the video or until it's reached max length. There's only a ghosting feature that meta-overlays a frame over the video, but more features will come. You can upload videos from you camera still, so you can get as creative as you want outside the app.
Home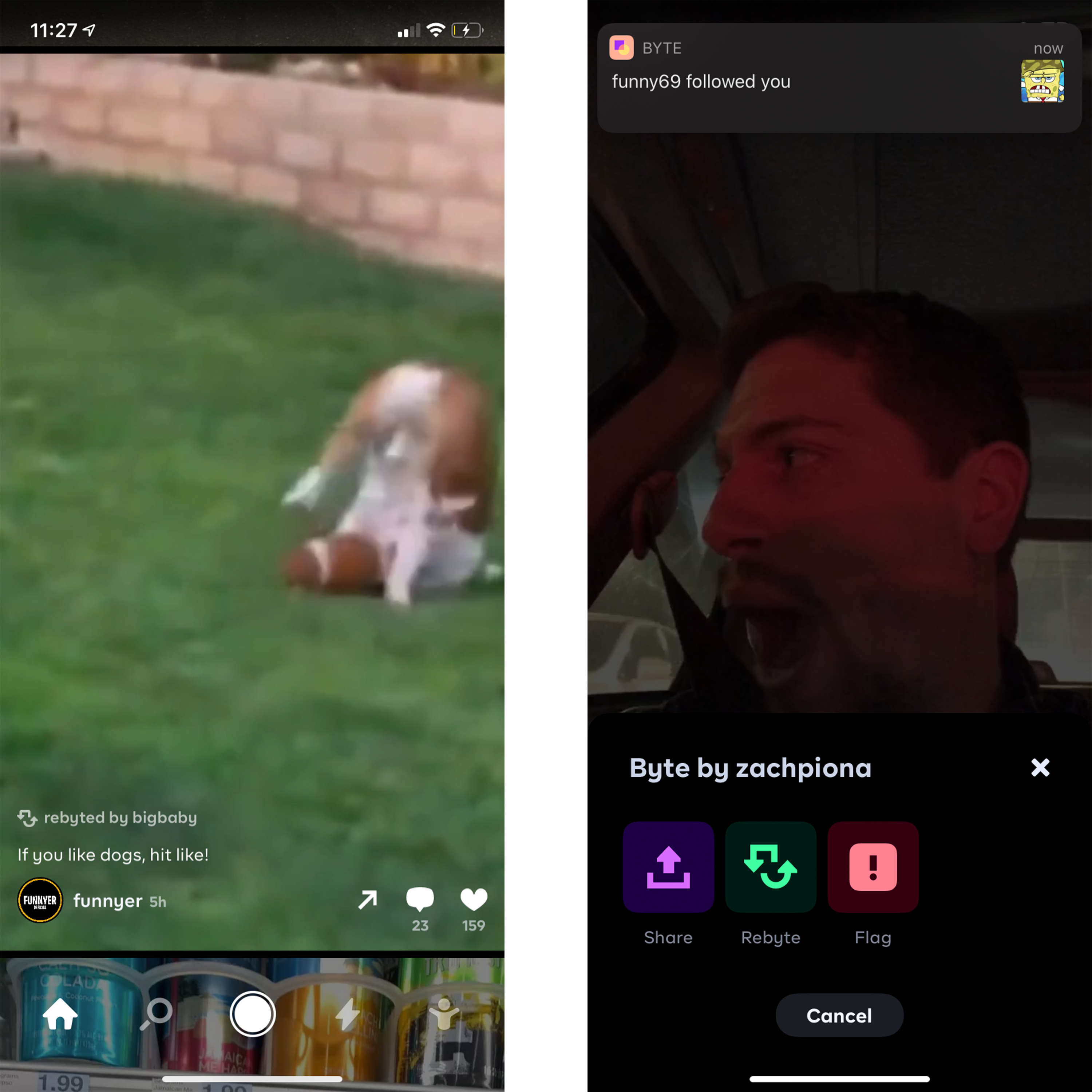 This is the main feed where you see videos and rebytes from people you follow. A rebyte is like a revine/retweet. You can post other people's videos to your own page. You can like, comment, or rebyte from here. Byte will also have "For Your Consideration" posts to help you discover different creators. This feature is okay right now, but the creator Dom said they will be adding more and more features as time goes on.
I'm so glad Byte is here. It's pretty barebones, but it's got the core features I believe will help it succeed; for good this time (I hope). I believe the founders really don't want to repeat the past and have learned from Vine's mistakes. I missed the vibe Vine left behind. I'm glad Byte's creators were considerate of how much people loved Vine and the features that made it what it was and made sure Byte paid proper respect. I made some vines, but not consistently. I'm feeling inspired, and I'm looking to change that on Byte. I'm excited to see where Byte goes. (Follow @kekoafasho on Byte.)
---
Read More From tech