My Bachelor Party
2019-08-22 18:45:19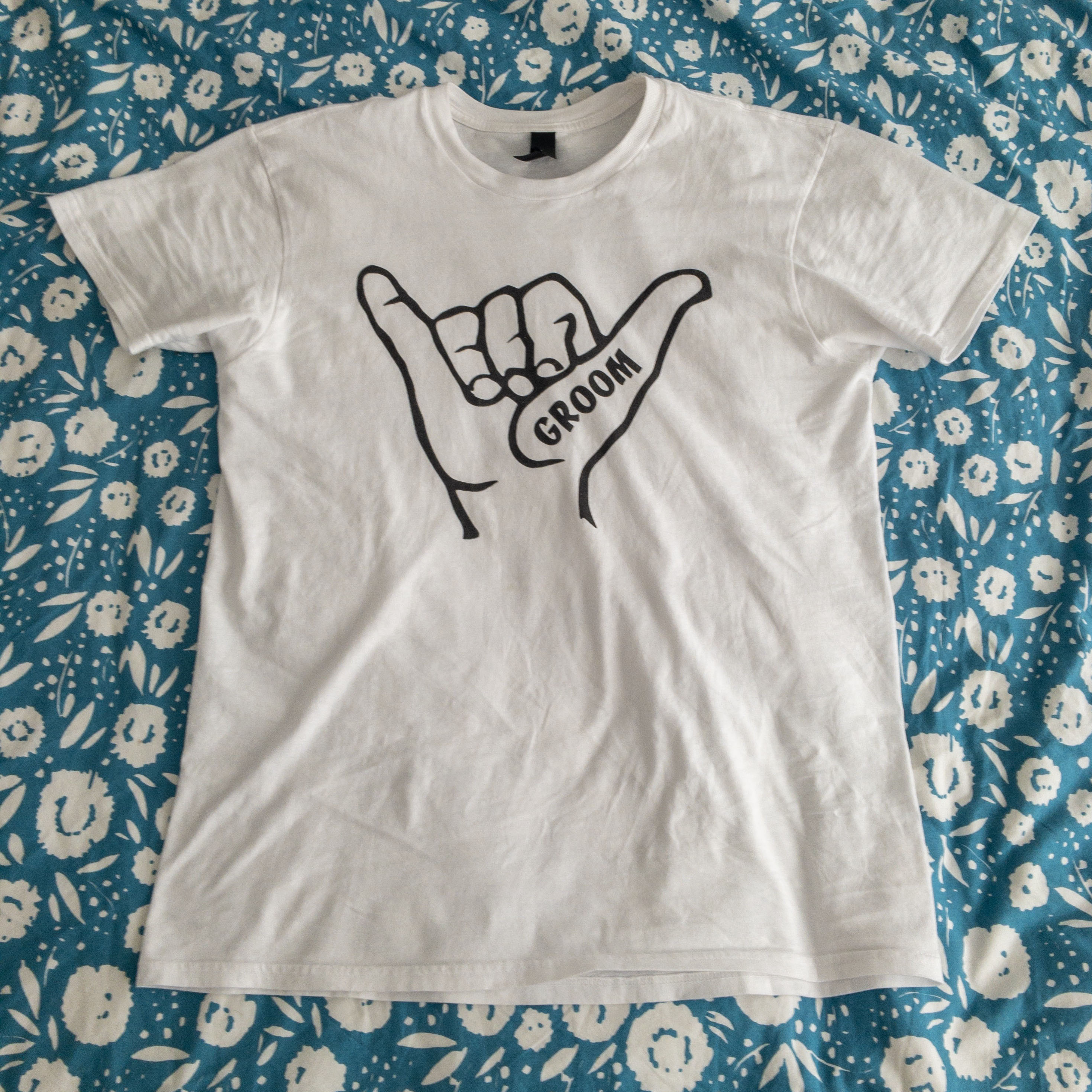 August 15 - 18, 2019, Panama City Beach
My Bachelor Party was everything I wanted it to be and more. I'm not really a wild person, and I didn't want my bachelor party to be wild. It was so relaxing and chill and so much fun. My groomsmen really were down for anything I wanted to do, and they didn't pressure me into anything. I can't thank them enough for that and for everything they did to make sure I knew this party was about me and for me. Basically, they're the best, and I couldn't have picked a better bunch of guys!
I also vlogged a little bit during the trip! I'm glad I decided to vlog so I can have another resource to help me remember this awesome party. Be warned, there are a couple of F words in the video in case you were planning on watching this with a child.
Below is a rundown of everything we did. I didn't try making it sound good because it really was just for the purpose of remembering everything that happened. If you're interested, go for it! If not, I get it.
Day 1
We left Thursday after 1. Jordan rented a 2020 Suburban for the ride! It was so nice. The drive was nice. We kicked it back with conversation and throwback music. We stopped at the Buc-ee's just past Mobile. It was awesome as always! Then we finally made it to the condo! Austin had been there for 2 hours already because he flew in from Houston. When we walked in I saw group shirts that Austin got for all of us. I was speechless, and I almost started crying. I didn't even think about this, but it was seriously so touching that he got them. They're really awesome. We unpacked and went to Wally World! We stocked up and were good to go for the weekend! We also then went to a liquor store. When we got back, Edward got there shortly after. We did some peach vodka shots and started drinking. I got drunk! Yay! We watched most of Jackass 3 and then went to bed.
Day 2
We all woke up around 10 or 11. Late start! Jordan cooked us all eggs and bacon. It was delicious even though we didn't get salt or pepper at the store. Then Austin, Jordan, Edward, and Bryan went to the store, not for salt and pepper. Allen and I stayed back and chilled. Then we went to the beach! We got 2 sets of chairs. We played some frisbee. I got tired real quick lol. Then we talked and drank and went into the Gulf. We played with this skip ball Edward brought. Then we went back on the beach and played more frisbee. Then we went back up to eat some sandwiches. They were so good! Then we hit the pool! We chilled, and this guy tried being cool with us; it didn't work. Then we went back upstairs to shower. We got ready and walked to Pier Park. We went to Ron Jon for a little bit before eating some alright food. Then we went to Dave & Buster's and played a bunch of games! Edward hit the jackpot on one of them! It was 1,900 tickets. No one really got any prizes except Bryan and Jordan. Then we went to Shuckums for like 10 minutes because they foolishly closed at 11. Then we went back to the place and drank more.
Day 3
We rented a pontoon boat for the first half of the day. We got up early and went so Austin and Edward could take the boating license test before our time started. Edward had the best idea of the trip for Jordan and Bryan to swing by the nearby McDonald's and pick up some breakfast while they studied and took the boating license test. It literally saved all of our lives. We were actually ready now. We got on the boat, and while waiting to leave, this kid that apparently worked there came in hot parking another boat, and we thought he was going to ram in to us, but he was a pro. We finally disembarked! Ed drove us out of the slow parts, and Austin took over a little while after. We saw a half pirate ship that was pretty cool and just enjoyed the cruise. Where we took the boat was a lagoon/inlet type of deal. We stopped at Shell Island. There was a thin strip of land separating the lagoon from the Gulf. We got out the boat and walked through it to get to the Gulf. I caught a Sand Crab! It was huge! No one brought their phones. We played a little frisbee again, but we had a really nice moment where all six of us just sat and watched the waves together. It was really nice. Then we went back to the boat. It wouldn't start for some reason. We called the place, and they started sending a replacement boat. Then Edward realized we didn't have the kill switch thing inserted, so obviously it wouldn't start. I called the place back and told them of our foolishness, and we were off. We tried hitting up some shops and restaurants, but we didn't find anything. We stopped at another little spot and chilled some more. Then we brought the boat back in. It was super windy, and the pontoon was hard to park in the tiny spot, so the kid jumped in from the dock and did it for us. Seriously, he was a pro. We went back to the condo and ate more sandwiches. They were super clutch. Then I started the trend of taking a nap because I had a headache, and I'm so glad everyone else followed. We woke up, ate some delicious pulled pork from Ed's mom, and went to Pier Park. We walked around the shops. I wanted some shoes but unfortunately didn't find any. We went back home for more pulled pork. Then we went back to Pier Park for some Kilwins ice cream. It was really good! While sitting, we saw these 2 dudes and their dog trying to stunt so hard in their doorless Jeep. They drove up and down the main street 5 times. It was super cool. Then we went home and drank. Then we went back to Shuckums. It was pretty wild in there. Then we went home, and I asked someone to poor me some milk so I could eat cookies. Allen came through! We chilled and talked and then went to bed.
Day 4
Austin left around 4:45 in the morning because he had to catch an early flight because it was the cheapest one. We all started waking up around 7. We followed the classic condo checkout checklist which consisted of putting away the dishes and leaving the laundry on the ground in the bathroom. We cleaned up and packed everything. I said goodbye to PCB, and we left. We had Round 2 of Buc-ee's on the way home. Then we got back and parted ways.
Updated at: 2020-01-03 16:15:37
---