A Perfect Getaway: Eight Alpaca-Filled Days in Oregon
2023-07-14 22:23:39
Sarah and I went to Oregon! She saw this Airbnb on TikTok called Alpaca Farm and Gardens months ago and booked it on a whim. This was probably the most wonderful, lovely vacation we've ever been on, and we got some much needed r&r.
Alpaca Farm and Gardens
Alpaca Farm and Gardens is about 35 minutes outside of Portland in Hillsboro. It's 73 acres of beauty and bliss. You can walk the grounds all day or spend your time with the alpacas. Depending on your mood you can find somewhere to setup your home base for the day or just a few hours. There are multiple gardens that each have their own vibes. There are a few ponds and a really peaceful reflection pool. We found something to do everyday.
We stayed in The Cottage in the Oakwood Gardens. It's a cozy little house that has everything you need. The decor was straight up cute. There were knickknacks everywhere. We were welcomed with flowers on every table, a very helpful and informational welcome binder, and a bucket of feed for the alpacas.
The first two days we fed the alpacas through the fence. Then we met one of the owners, Julie, and she let us know that as long as we close the gates, we could go inside with them! There was one that was a little larger than the rest and looked a little different, and I asked if it was a llama, and she said it was. She said that it was the alpacas' "guard llama." Her husband has written many books about alpacas, and she told us that in the wild llamas guard the alpacas. Eventually I made friends with the llama even though she was kind of scary. We also learned that if you really want them to come up to you to stand at a "non threatening height," basically shorter than them, and it worked haha. Everyday after that we went out there and sat with them and fed them.
We had a few favorites even though we weren't supposed to because they get jealous and start spitting of which I was actually collateral damage. There was one with eyes the size of dinner plates. There was a baby smol one that ran around crazy and had emo bangs. There were a couple with mushroom like haircuts that were the softest things ever. We really did bond with them, and I think they, bonded with us 😭.
It was basically a spiritual experience getting to spend so much time with them. We brought a popsicle picnic blanket and would bring the feed, our books, sometimes snacks, and sat out there for hours. Eight days was not nearly enough time with these babies.
---
We did a few things while out there besides spending time with the alpacas.
Powell's City of Books
Powell's City of Books is a new and used bookstore that's a must visit. The selection was great, and you could really spend a while in there. It spans an entire city block.
Tigard Balloon Festival
We looked for activities around Hillsboro and found the Tigard Balloon Festival. We bought tickets so we could go up in a tethered hot air balloon, but we didn't get the chance. We got there too late, and the wind started picking up. However. It was still cool to see hot air balloons launch and come back down.
Le Pigeon
Le Pigeon is a fine dining establishment in Portland. It's quite expensive, but we'd never participated in a tasting like they offer. The inside has a great atmosphere. It's close and intimate. The kitchen is right behind the bar. The wait staff was knowledgeable and accommodating. For all this though, the food was only pretty good. We had shrimp remolaude, beef tongue, salmon and rice, prime rib, some cake, and foie gras ice cream. The best dish was the tongue. The flavor was great, but it's difficult getting past the tongue part. We were quite disappointed, especially considering the price.
Tualatin Vineyards
We booked a wine tasting at Tualatin Vineyards. It was a lovely time. The vineyard is beautiful. Our server Lori was amiable and taught us a lot about wine. It was a really nice experience.
The South Store Cafe
We wanted to get coffee somewhere local one day, and we picked The South Store Cafe. It's a cute spot. I had an ice spiced mocha, and Sarah had a regular one. We got a couple of pastries for breakfast. It's a nice place if you're looking for good coffee and a quick breakfast.
Smith Berry Barn
Across the street from the cafe is the Smith Berry Barn. They have a retail store with home decor, foods, and other things. There are pens outside with a bunch of chickens and goats. You can't lose with chickens and goats. You could also pay to pick some berries on the property. We saw, blueberries, blackberries, strawberries, and raspberries. This was a fun little activity to do after having some coffee.
---
I really can't say enough good things about Oregon. It was absolutely stunning, the weather was perfect, and there were alpacas. We will definitely be going back. If you're looking for somewhere different to visit, look no further!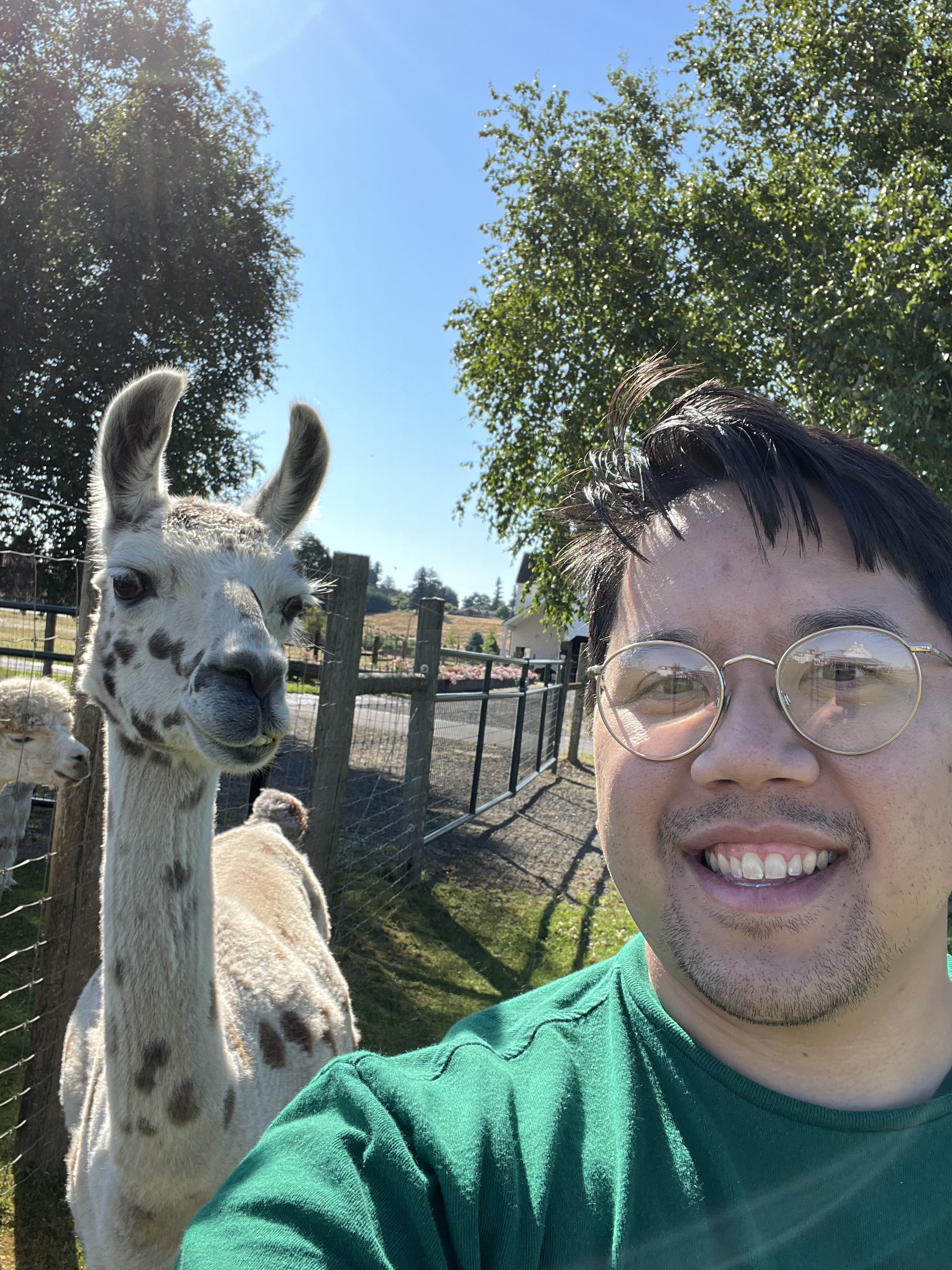 Updated at: 2023-07-15 10:44:29
---